Did you know?
The top ranked websites typically get the majority of visitors!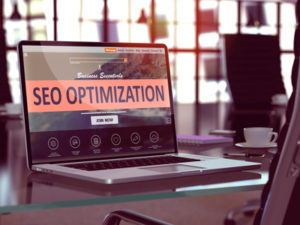 Your website is your virtual storefront, and every visitor is an opportunity for a sale. If you are in the business of making money, then you should take a moment to consider the benefits of SEO and increasing your search engine ranking.
Benefits of SEO and Ranking on Page One:
Allows visitors to locate the website easily If you are ranked on page one of google your visitors will be able to find you in a regular search and in maps search. In the age of accessibility if a visitor has difficulty finding your site they will move on to another company that ranks on page one.
Builds brand recognition Search engines periodically update their algorithm or ranking criteria to provide the best results for visitors. That said, ranking on page one is not an effortless feat. It requires having an established business presence online. Which gives a good reputation for your brand and build brand recognition.
Attracts more web visitors Just like the real estate world, SEO is all about location location location. Ranking on Page one for relevant search terms will significantly increase the number of website visitors. Every visitor is an opportunity for a sale.
Give your website the attention it deserves
In today's competitive world, you want your business' website on page one of the major search engines. It is important to hire a qualified SEO expert to avoid penalties with google and other search engines. Our team of experts have optimized several websites to rank on page one, and can do the same for your business too. Give us a call today so we can start.